Belkyra®
No matter how often some people exercise or eat right, the fullness under the chin (commonly referred to as double chin) just won't go away. However, advances in medical aesthetics have developed a variety of ways for physicians to help treat this area to reduce fullness under the chin.
Fullness under the chin is normally associated with three factors: aging, genetics, and/or changes in weight. As people age, the reduction in muscle tone and thinning of the skin can contribute to sagging skin under the chin. Some younger people can inherit a predisposition to fullness under the chin, which can be further augmented with aging. Even moderate weight gains may result in more noticeable fullness in the area under the chin.
There are several options available to reduce the fullness under the chin, including injections of Belkyra®, laser cooling or heating devices, liposuction, and surgery. Belkyra® (deoxycholic acid) is a non-surgical injectable product customized by a physician to improve the appearance and profile of double chin. This naturally occurring molecule, when injected into the area under the chin, targets and eliminates fat cells, giving the chin profile a slimmer look. It can also result in improved skin laxity to the treated area.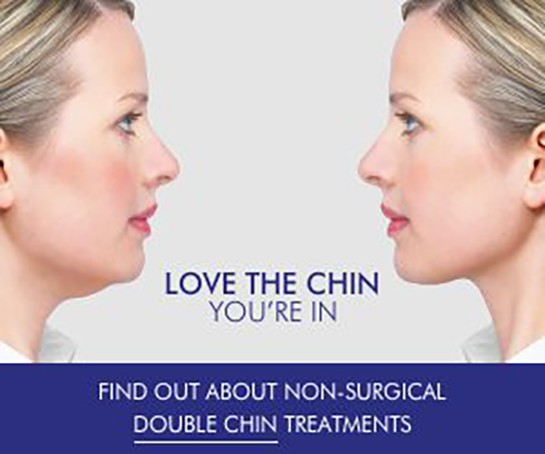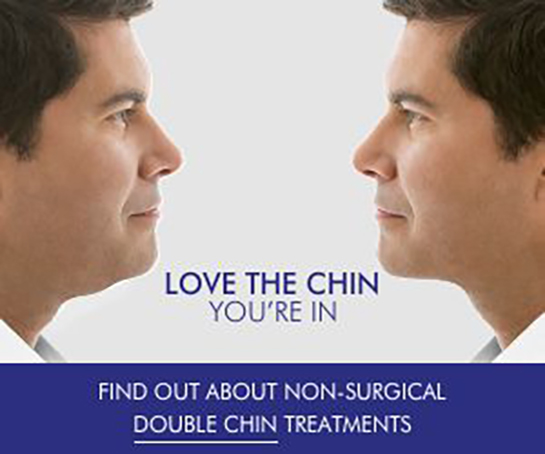 What to Expect
After a thorough assessment, Dr. Kents will outline the treatment area and cleanse with disinfectant. Treatment involves the injection of Belkyra® at multiple sites within the treatment area. Each treatment normally takes 15-20 minutes, and clients may require 3 or more sessions to achieve the desired result. Results are seen gradually over 6-8 weeks after each treatment. Results are permanent, and re-treatment is not expected.
Side effects may include swelling, bruising, discomfort and numbness, however these are normally only mild to moderate and will resolve in a matter of days. Applying an ice pack can help reduce these side effects. Clients can resume regular activities right away, however, they may choose to limit social engagements for the first few days due to swelling.