Over the course of 2018 and 2019, Dr. Kents completed a Diploma in Practical Dermatology through Queen Mary University (London, England) and a year of high-level supervision in dermatology with Drs. Giroux and Freeman. In July, 2019, Dr. Kents was excited to open her dermatology practice at Medical Aesthetics of Muskoka – Muskoka finally has a local option!
Conditions we can assist your family doctor or nurse practitioner (also known as your primary care provider) in managing include – but are not limited to:
Skin cancer screening and treatment
Dermatitis
Eczema
Alopecia (hair loss)
Psoriasis
Acne
Urticaria and itch
Rashes and lesions of unknown cause or diagnosis
Warts
Rosacea
If you feel that you may benefit from seeing Dr. Kents for a dermatological condition, you are first required to see your primary care provider (family doctor or nurse practitioner) for an assessment and a referral.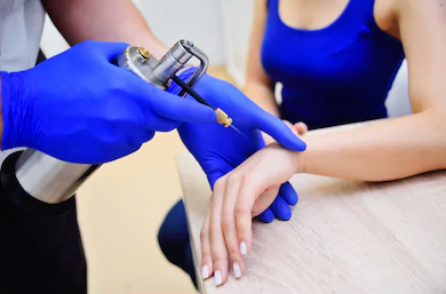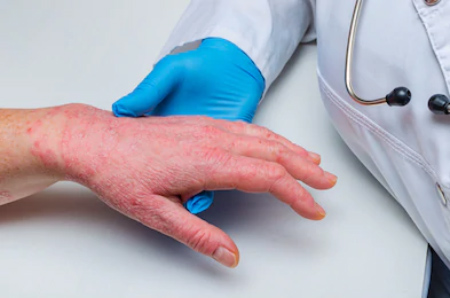 Once a referral has been made to our clinic, your primary care provider will be informed and our clinic will contact you with further instructions. Every time a patient is referred to the clinic for a new dermatological condition or concern, you are required to complete and return a Patient History Form. To complete this form, you must also review and acknowledge our (1) Dermatology Clinic Policies, (2) Photography/Email Consent and (3) Virtual Care Policies. These forms are all available on our website, under the Dermatology – Forms heading.
Once you have returned your completed Patient History Form (via in-person, email or fax), our clinic will contact you by phone with your appointment details. If you received a message about your appointment, please return our call as soon as possible to book your appointment.
Please note that Dr. Kents is generally booking 2-3 months in advance for non-urgent cases.
Once an appointment is booked, our automatic reminder system will remind you of your appointment two (2) weeks prior to your appointment. From this reminder, you can confirm your appointment. Please take the time to confirm your appointment. Unconfirmed appointments will be made available to patients on the waiting list.
In preparation for your dermatology appointment, the following will help Dr. Kents and her team to investigate and diagnose your skin concerns:
Take photos of your condition while it is still active, as sometimes your skin condition may change by the time you have your appointment
Bring any medications you are currently taking
Bring a list of previously used medications for your current problem
Bring a list of products you use on your skin, such as soaps, lotions, scents, etc.
On the day of your appointment, please arrive on time. As dermatological conditions can require extensive investigation, Dr. Kents is often running late. Consequently, wait times can be unpredictable. Although Dr. Kents strives to see patients as soon as possible, patients may be required to wait in their vehicle for extended periods of time – please feel free to bring a snack, drink, e-reader or book to help pass the time.
If Dr. Kents feels that a procedure (biopsy, injection, excision, liquid nitrogen treatment) is warranted, you may be required to book an appointment on a procedure day. The clinic will strive to book this appointment as soon as time permits.
Following your consultation, a summary of Dr. Kents' findings will be forwarded to your primary care provider.