Hyaluronic Acid Injectable Filler
As you age, soft tissue in the face may shrink causing your skin to thin and lose its plumpness and elasticity. This can lead to sagging and flattening facial features, as well as the appearance of wrinkles. Wrinkles that are present when facial muscles are relaxed are known as wrinkles at rest. These wrinkles, and the loss of youthful facial contours, can often be rejuvenated with an injectable filler, such as hyaluronic acid (HA) injectable fillers.
HA products are clear, non-animal gels, which are composed of hyaluronic acid. This substance is naturally present in the skin and binds water molecules to maintain facial volume. HAs also contain a freezing agent (lidocaine) to increase the comfort of the injection.
At Medical Aesthetics of Muskoka, all clients receive a thorough assessment by Dr. Kents to discuss the most beneficial areas of treatment. Common treatment areas include:
Cheekbones
Tear troughs: inner corner of the eye travelling below the eye to the cheek
Nasolabial folds: from the edge of the nose to the corners of the mouth
Marionette zones: from the corners of the mouth to the chin
Lips: volume and/or definition
Corners of the mouth
Lines around the mouth
Jawline: jowls
Earlobes
Targeted wrinkles
What to Expect
Treatment times vary depending on the areas being treated, and the number of areas to be treated. Side effects of HA products may include temporary swelling and bruising. Very rarely a client may experience an allergic reaction. If you have a history of cold sores at the treatment area, you should receive prophylactic medication to avoid an occurrence after treatment. You may resume normal activities after a treatment, but you should avoid pressing firmly on the treated areas and practice gentle skin care for one week.
Results with HAs are immediate. You can expect wrinkles to be softened and areas of lost volume to be filled, resulting in a more youthful appearance. The duration of effect of HAs depends on the area being treated. Areas that are less mobile, such as cheekbones, can last up to 18 months. Areas that are more mobile, such as lips, can last up to a year. The product wears off gradually over time. If the treatment is not maintained, your face will return to your pre-treatment appearance.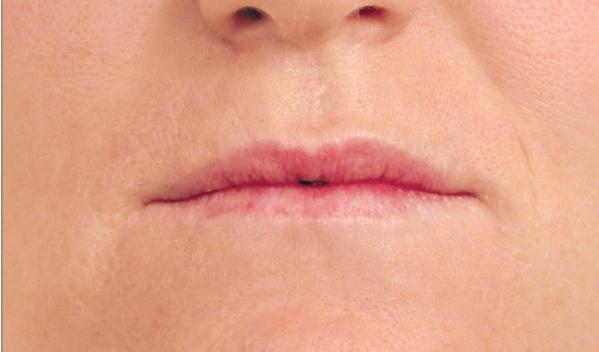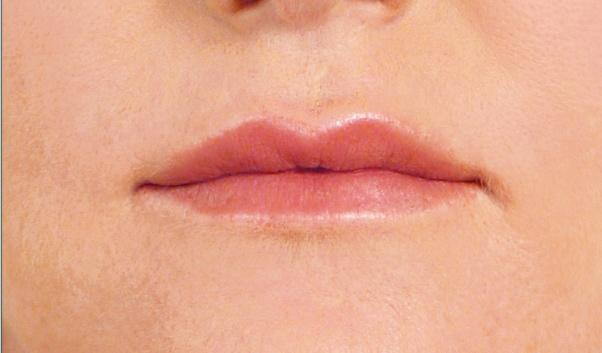 Corners of Mouth and Nasolabial Folds - Before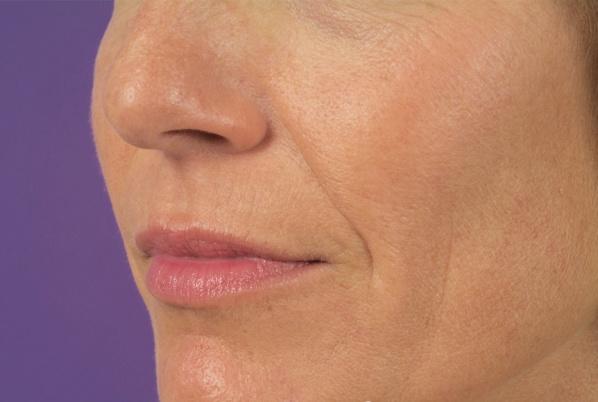 Corners of Mouth and Nasolabial Folds - After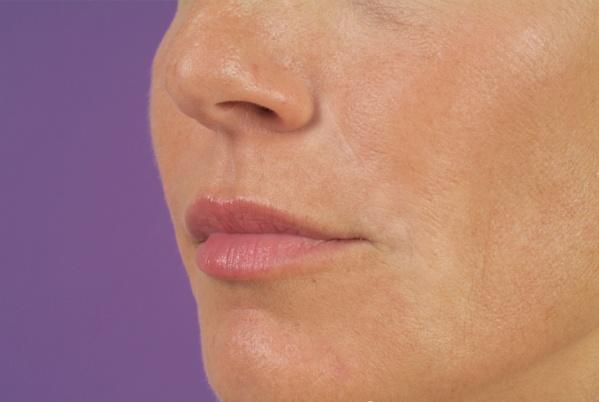 Corners of Mouth and Nasolabial Folds - Before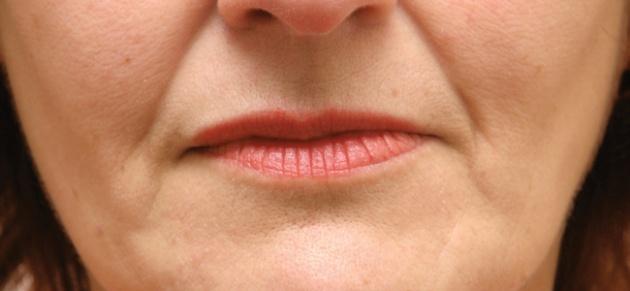 Corners of Mouth and Nasolabial Folds - After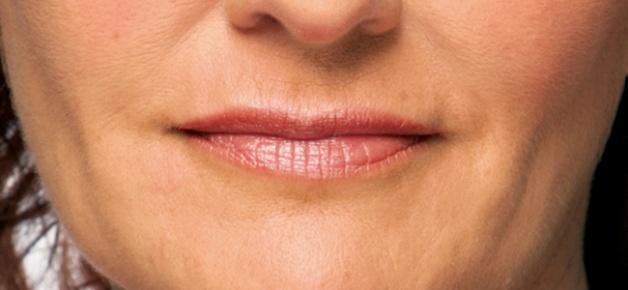 Marionette Zones - Before