Botox Cosmetic®
Botox Cosmetic® is often an appropriate option to treat wrinkles in motion. These wrinkles or facial lines occur when your muscles are contracting and may soften or disappear when the muscle is relaxed. Over time, with repeated movement of these muscles, wrinkles can become permanent – wrinkles at rest.
Botox Cosmetic® is a purified protein that is injected by a trained medical professional into a facial muscle to cause it to relax. It has been used for over 20 years for the treatment of many medical conditions, and was approved by Health Canada in 2001 for wrinkle therapy. The injection of Botox Cosmetic® into targeted muscles can lead to softening or elimination of wrinkles in motion and sometimes the prevention of some wrinkles at rest.
Botox Cosmetic® is approved for the treatment of glabellar lines and crow's feet. Glabellar lines are the vertical lines many people have between the eyebrows when they frown or squint. Crow's feet are the lines that occur beside your eyes when you smile. Botox Cosmetic® is also used with great safety and success in many other areas:
Forehead lines: the lines that appear when you raise up your eyebrows
Bunny lines: the lines that occur on the bridge of your nose when you "scrunch" up your nose
Mentalis: the dimpled appearance or "orange peel" that can occur when you contract your central chin muscle
Lip lines/ "smokers' lines": the lines that occur around your mouth and lips
Brow lift: a treatment to raise the outer part of your eyebrow which creates a more open-eye appearance
What to Expect
At Medical Aesthetics of Muskoka, all clients receive a thorough assessment to discuss an ideal treatment plan. Dr. Kents will ensure that the specific areas of concern are targeted, allowing the remainder of the facial muscles to remain active. Treatments take around 15 minutes. Following a treatment, you are required to keep your face upright for 4 hours and avoid strenuous activity for the remainder of the day.
Side effects for Botox Cosmetic® may include temporary bruising or swelling at the injection sites, mild headache, brow heaviness or eyelid droop. Clients with neurologic conditions and women who are pregnant or breastfeeding cannot receive Botox Cosmetic®.
The effects of Botox Cosmetic® can begin as early as 3-5 days after treatment. You will notice the maximum effect 2 weeks after treatment. These treatments result in softening the expression lines and provide a smoother facial appearance and a more relaxed and refreshed look. The treatment effects last 3-5 months and will wear off gradually. Retreatment can occur once you start to notice the muscle action returning. If you allow the treatment to completely fade away, you will return to your pre-treatment appearance – Botox Cosmetic® does not cause your wrinkles to worsen.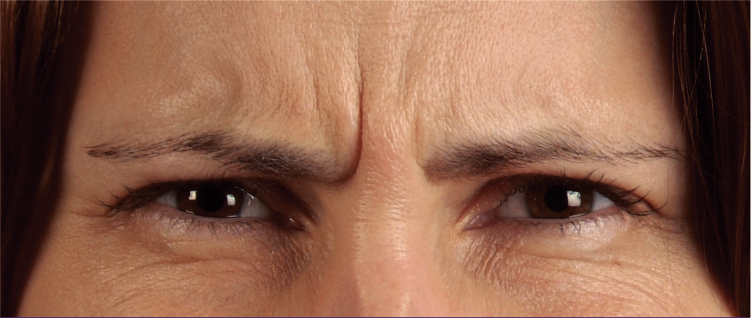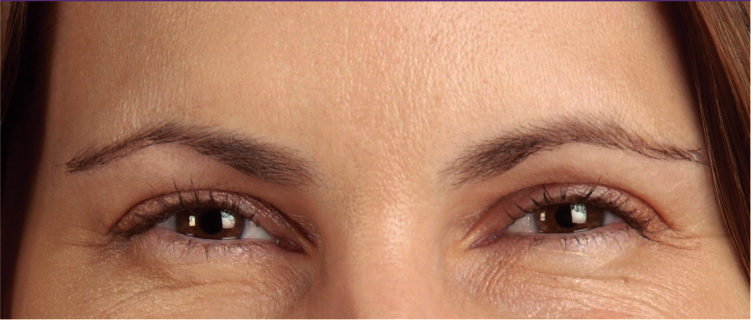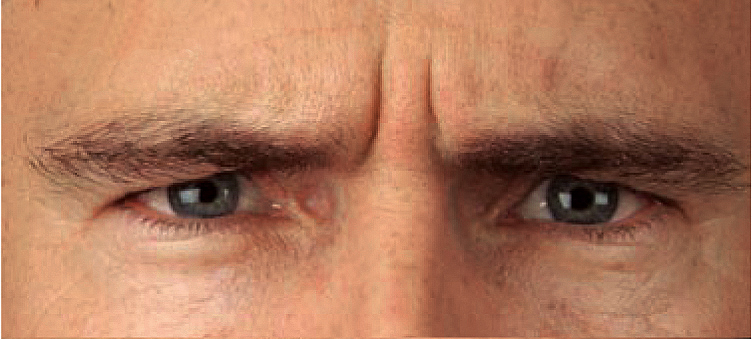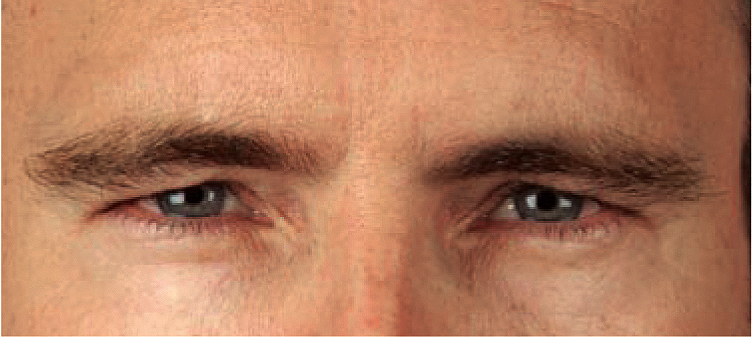 ---
Hyaluronic Acid Injectable Filler
As you age, soft tissue in the face may shrink causing your skin to thin and lose its plumpness and elasticity. This can lead to sagging and flattening facial features, as well as the appearance of wrinkles. Wrinkles that are present when facial muscles are relaxed are known as wrinkles at rest. These wrinkles, and the loss of youthful facial contours, can often be rejuvenated with an injectable filler, such as hyaluronic acid (HA) injectable fillers.
HA products are clear, non-animal gels, which are composed of hyaluronic acid. This substance is naturally present in the skin and binds water molecules to maintain facial volume. HAs also contain a freezing agent (lidocaine) to increase the comfort of the injection.
At Medical Aesthetics of Muskoka, all clients receive a thorough assessment by Dr. Kents to discuss the most beneficial areas of treatment. Common treatment areas include:
Cheekbones
Tear troughs: inner corner of the eye travelling below the eye to the cheek
Nasolabial folds: from the edge of the nose to the corners of the mouth
Marionette zones: from the corners of the mouth to the chin
Lips: volume and/or definition
Corners of the mouth
Lines around the mouth
Jawline: jowls
Earlobes
Targeted wrinkles
What to Expect
Treatment times vary depending on the areas being treated, and the number of areas to be treated. Side effects of HA products may include temporary swelling and bruising. Very rarely a client may experience an allergic reaction. If you have a history of cold sores at the treatment area, you should receive prophylactic medication to avoid an occurrence after treatment. You may resume normal activities after a treatment, but you should avoid pressing firmly on the treated areas and practice gentle skin care for one week.
Results with HAs are immediate. You can expect wrinkles to be softened and areas of lost volume to be filled, resulting in a more youthful appearance. The duration of effect of HAs depends on the area being treated. Areas that are less mobile, such as cheekbones, can last up to 18 months. Areas that are more mobile, such as lips, can last up to a year. The product wears off gradually over time. If the treatment is not maintained, your face will return to your pre-treatment appearance.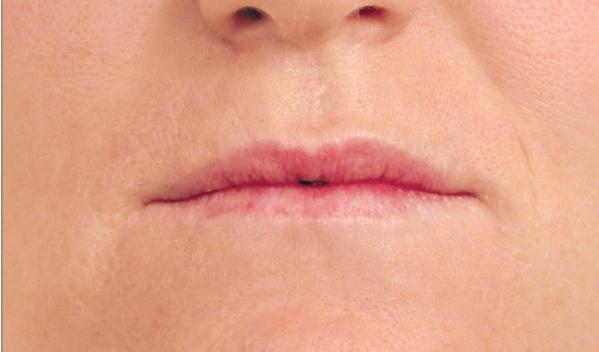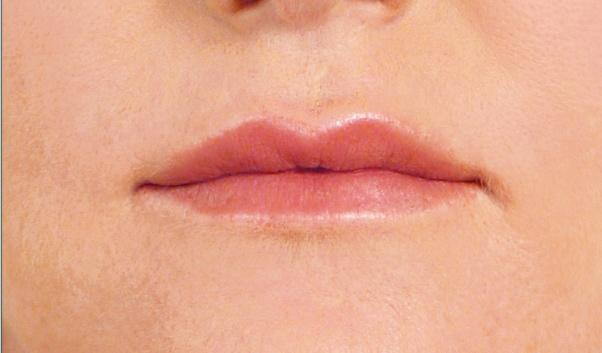 Corners of Mouth and Nasolabial Folds - Before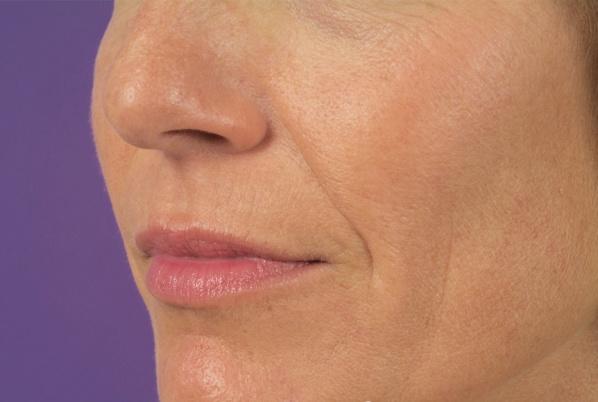 Corners of Mouth and Nasolabial Folds - After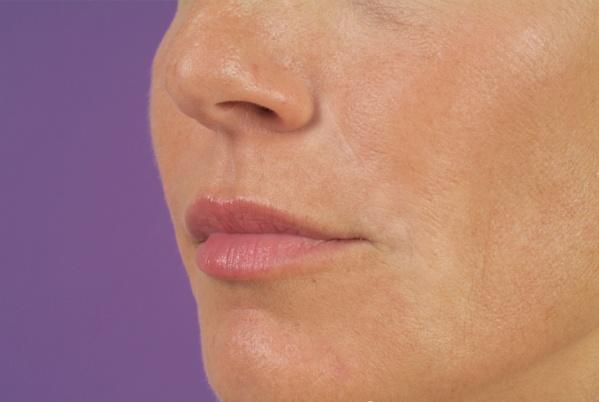 Corners of Mouth and Nasolabial Folds - Before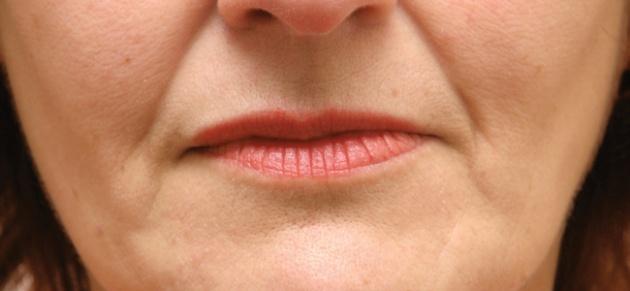 Corners of Mouth and Nasolabial Folds - After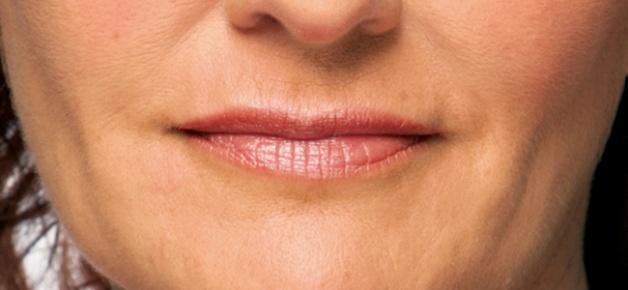 Marionette Zones - Before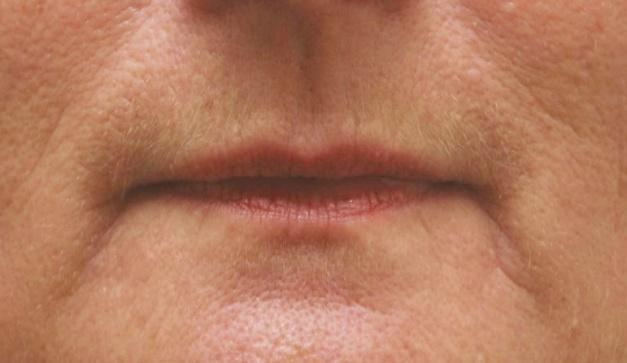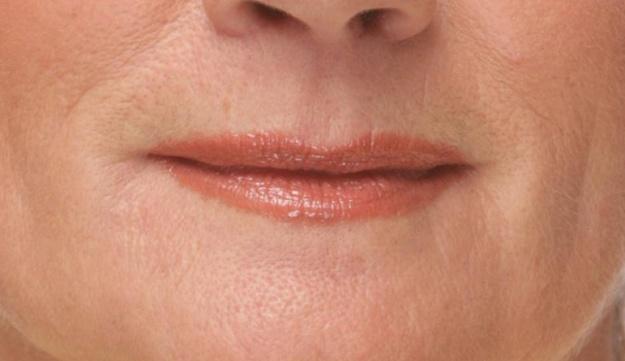 ---
Belkyra ®
No matter how often some people exercise or eat right, the fullness under the chin (commonly referred to as double chin) just won't go away. However, advances in medical aesthetics have developed a variety of ways for physicians to help treat this area to reduce fullness under the chin.
Fullness under the chin is normally associated with three factors: aging, genetics, and/or changes in weight. As people age, the reduction in muscle tone and thinning of the skin can contribute to sagging skin under the chin. Some younger people can inherit a predisposition to fullness under the chin, which can be further augmented with aging. Even moderate weight gains may result in more noticeable fullness in the area under the chin.
There are several options available to reduce the fullness under the chin, including injections of Belkyra®, laser cooling or heating devices, liposuction, and surgery. Belkyra® (deoxycholic acid) is a non-surgical injectable product customized by a physician to improve the appearance and profile of double chin. This naturally occurring molecule, when injected into the area under the chin, targets and eliminates fat cells, giving the chin profile a slimmer look. It can also result in improved skin laxity to the treated area.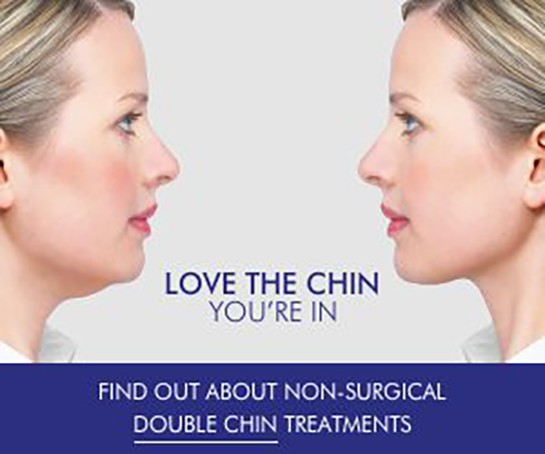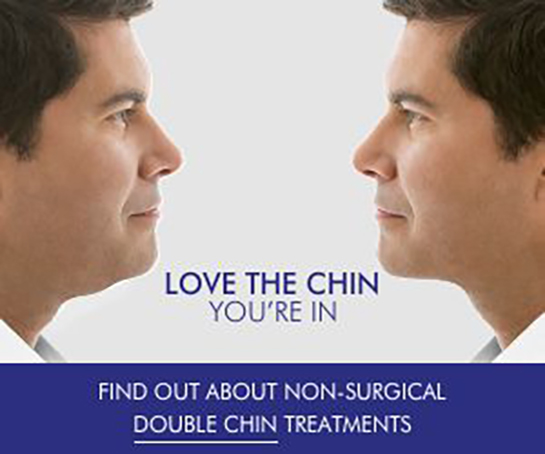 What to Expect
After a thorough assessment, Dr. Kents will outline the treatment area and cleanse with disinfectant. Treatment involves the injection of Belkyra® at multiple sites within the treatment area. Each treatment normally takes 15-20 minutes, and clients may require 1-3 or more sessions to achieve the desired result. Results are seen gradually over 6-8 weeks after each treatment. Results are permanent, and re-treatment is not expected.
Side effects may include swelling, bruising, discomfort and numbness, however these are normally only mild to moderate and will resolve in a matter of days. Applying an ice pack can help reduce these side effects. Clients can resume regular activities right away, however, they may choose to limit social engagements for the first few days due to swelling.
---
Sclerotherapy
Varicose veins and spider veins begin as normal veins in the legs. If the valves are abnormal or leak, the vein gets bigger and can begin to cause both cosmetic and physical discomfort. Larger, bulging veins are varicose veins. Smaller veins that resemble a spider's legs are known as spider veins.
At Medical Aesthetics of Muskoka, Dr. Kents uses a technique called sclerotherapy to treat varicose veins and spider veins. Sclerotherapy involves the injection of a sugary solution into the abnormal veins. This results in an irritation inside the vein causing it to collapse. The body eventually absorbs the treated vein and symptoms are improved.
What to Expect
Dr. Kents will perform a detailed history and physical exam to determine if a client is a suitable candidate for sclerotherapy. Very large veins or people with severely leaky valves in their veins may be better treated by surgery or laser treatments.
Clients cannot receive sclerotherapy if they are pregnant, have blood clots in their legs or lungs, or are known to have a clotting disorder.
Appointments take 30 minutes for initial consultation and treatment, and 20 minutes for each additional visit. Multiple injections are often required during a single visit. To increase comfort, clients may take acetaminophen prior to each appointment. Ibuprofen and aspirin should be avoided as they increase the risk of bruising.
Immediately after a treatment compression socks will be applied to the legs, or tensor bandages can be purchased for additional cost through the clinic. Clients can return to normal activities, and should engage in 30 minutes of physical activity by the end of the day.  Avoid heat on the legs, such as baths or hot tubs, for the next 3-4 days.
Side effects include bruising, occasional dark spots at treatment sites, and very rarely allergic reactions. Occasionally, the reaction within the vein is stronger than normal. This occurrence is treated with an over-the-counter anti-inflammatory medication, and compression socks or a tensor bandage.
Most clients require several treatment sessions to achieve satisfactory results. At Medical Aesthetics of Muskoka, we suggest treatments every 3-6 weeks until the condition of the veins has improved. Touch-up treatments may be required to maintain results over time.